Today's consumers are proactive change agents. They're mobile, always available, always online and more than willing to voice their opinions. They're no longer willing to sit back and let companies define what their brand means. Instead, consumers nowadays mold a company's brand in real-time and your digital marketing strategies must be able to respond in kind or you'll lose valuable market share.
The success of your revenue-generating activities begins and ends with your company's ability to anticipate and respond to what your customers are doing right now. Every single digital marketing strategy you employ must incorporate a real-time "read-and-react" doctrine; managing your customer's journey is paramount to winning new business, keeping them engaged and motivating them to buy again and again. After all, if you're not managing that journey, your competitors will.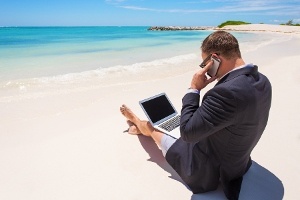 Customer engagement means reaching customers
no matter where they are or what they're doing.
A Personalized Message Always Wins
Getting personal means knowing what motivates your customers to take action. Start by defining who your customers are and the actions they take that lead to winning business. This means outlining your buyer personas and defining these personas by their interests, wants and needs and not necessarily by their demographics. Your analytics and metrics will help narrow down when and how customers take action and what actions lead to closing business.
Each of your personas will have a different reaction to different calls-to-action (CTA). They'll have a different reason for downloading free information, a different reason for contacting your company, a different reason for clicking on an advertisement, a different reason for buying, and ultimately, a different reason for returning.
Your analytics will help narrow down all the details, but it's up to you to use that data effectively. The more accurate you are at interpreting and using this data, the greater your chances are of increasing customer retention and building brand champions. Personalizing your message is the first step to increasing customer engagement.
Customer Engagement Means Different Things for Different Markets
Your company must adopt a customer engagement strategy that relies upon real-time analytics, metrics, and data. You then use that feedback to better manage your customer's journey and improve the performance of digital marketing strategies. However, you can't apply a universal approach to all markets. There are different motivating factors for different customers.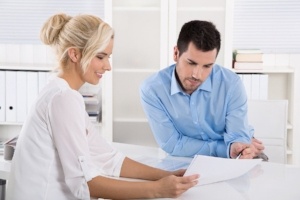 Customer engagement in business markets involves customer face-time.
Customer engagement for consumer markets is different from business markets: Business markets typically have longer sales cycles and a series of qualification steps before a company fully qualifies a new vendor. This means understanding the role that social media, webcasts, podcasts, live chat, videos and blogging plays within your market. Identify what your customers see as critical to interacting with your company and leverage that knowledge across all of your digital platforms.
Having an Ongoing Conversation With Behavioral Triggers
When you know how, when and why customers take actions then you're better able to deliver focused messages at the right time to the right audience. Having an ongoing conversation with your audience means knowing what behavioral triggers and customer actions lead to increased engagement. Each decision and action a customer takes is an opportunity for your team to re-engage them and reintroduce them back into your buyer's journey.
Defining your customers' behavioral triggers can be as simple as understanding which CTA works best, what content produces the highest number of responses, how long it takes a customer to order and reorder, what downloads produce the most inquiries, and what digital campaigns generate the most interest and why. Again, analytics point the way but disseminating what your analytics are telling you is something else entirely.
Don't use a "set-it-and-forget-it" approach with your digital marketing strategies. The best marketing teams focus on improving the lines of communication with their customer base. It involves adopting a customer-centric philosophy where real-time customer engagement is critical to winning business.
If you're looking for ways to improve your buyer-seller relationship and want to improve how you engage and motivate customers in real-time, contact us. We are happy to answer any questions you might have.