Welcome to 2016!
One of the questions we are getting asked frequently is "will those same digital marketing tools that produced results in 2015 look to do so again in 2016". The short answer is yes, with the cavaet that success in the New Year comes down to tweaking some of your approaches and fully adopting others.
1. Videos Will Become Even More Important
Video-sharing websites like YouTube and DailyMotion have been around for well over a decade. However, video-advertising, and videos themselves, are increasing in importance as search engines start indexing them more and more in search results. This means that videos produced for 2016 will have to be optimized for search engine optimization (SEO).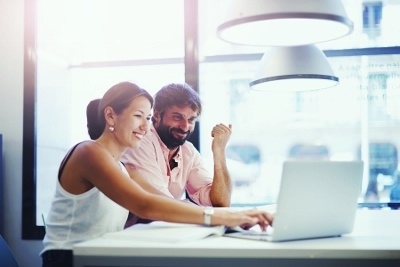 Video is a rewarding content platform for customers.
How does one optimize a video when search engines can't index what's said in the video? First, make sure the video's title uses well-recognized and highly-searched keywords and keyword phrases. Second, make sure all the videos you post on video-sharing websites have well-written descriptions. Finally, embed links back to specific landing pages and be sure those videos are shared on social media.
2. Apps Are Critical
Google's announcement that it will start indexing apps makes them a must-have for 2016 and beyond. Apps are great tools for generating interest, producing leads, building your brand, delivering content, and keeping your customers up-to-date with your latest product and service launches. Users position them on their mobile devices, which means your company is but a few touches away from customers. Start thinking about how an app can help your enterprise in the New Year.
3. Recommit Yourself to Content
While it's true that everybody is producing content, it's wrong to assume that you should scale back. In fact, you should be recommitting yourself to content in 2016. However, how that content is produced has to change moving forward.
First, use a content calendar to plan your content. This allows you to allocate all your internal and external resources so that you're planning content ahead of holidays, tradeshows, conferences, exhibits, events and product launches.
Second, use data and statistics as the best content is differentiated by the substantive claims that are made and backed up. Finally, make sure to use video, infographics, vivid images and downloads as a means of breaking up your content and getting prospects to act.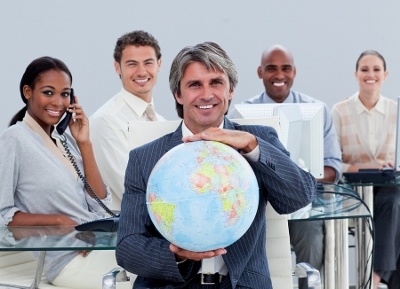 Content reaches a global audience.
4. A Dominant Mobile-Friendly Platform and Strategy
Google's 2015 mobile-friendly algorithm change was long overdue. Mobile-friendly websites and mobile-capable digital marketing platforms look to become even more important in the New Year. Mobile searches greatly usurp searches made on home computers, laptops, and tablets. Your website must not only be mobile-friendly, but your digital marketing campaigns must adopt mobile-capable layouts. This means having a responsive email marketing template and investigating alternative approaches to generating leads on mobile devices.
5. Greater Synchronization Between Sales and Marketing
The marketing funnel has to be abandoned in 2016. In its place comes the opportunity pipeline. Greater synchronization between sales and marketing has to occur for your digital marketing strategies to succeed. This means that both, sales and marketing, should actively work at managing leads from initial contact all the way to purchase and back again. The days of marketing handing off leads to sales no longer applies. Marketing automation and constant engagement are what will make a difference in the New Year.
The more things change, the more they stay the same. Digital marketing is growing more and more and your strategies and approaches have to keep up. Make it a point to start off the New Year on the right foot.
If you're looking to hit the ground running in 2016, and need guidance on how to reinvigorate your digital marketing strategies, then contact us.
Published on January 04, 2016
Last modified on April 27, 2016