In digital marketing's infancy, email marketing served as a foundational piece of a marketer's overall strategy. However, email's early role in digital marketing does not mean that it is a time-worn form of marketing. Rather, its longevity can be attributed to two main factors: its cost-effectiveness and the strong results it consistently achieves.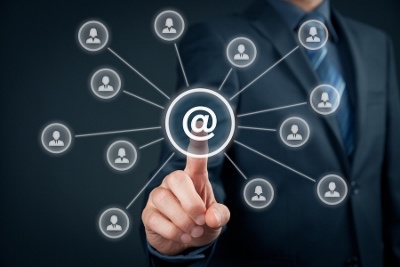 Are you harnessing the power of email marketing for your business?
Why Email is Still a Feasible Marketing Tool
A recent McKinsey & Company study reveals the following factors that make email as effective as ever:
Email is almost 40 times more effective at acquiring customers than Facebook and Twitter combined.
91 percent of all U.S. consumers use email daily.
The rate at which e-mails prompt purchases is not only estimated to be at least three times that of social media, but the average order value is also 17 percent higher.
B2C's "Exploring Email Marketing Options for Beginners" notes other benefits of this form of digital marketing, stating: "It's one of the easiest ways to reach your customers in a location you know they come back to on a daily or even multiple-times-per-day basis. Plus, email marketing campaigns are easily archived and organized, making them particularly useful for tracking relevant metrics and results."
Planning and Executing Effective Email Campaigns
However, it is important to note that, because of the sheer volume of emails bombarding customers every day, your email campaigns must rise above the fray to be truly effective. What can you do to tweak your email strategy and step up your digital marketing game?
Marketing Sherpa's "Marketing Research Chart: Tactics to Improve Email Engagement" says: "In fielding the 2013 Email Marketing Benchmark Survey, we received a comment from Brian Reich, Managing Director, little m media, in which he said, "It's not worth sending an email unless there is content worth reading, sharing and discussing. Our ability to source content that has value to our audience(s) and/or create that content ourselves will determine our email marketing strategy.""
That benchmark survey indicates that the top three ways email marketers are optimizing their email campaigns are:
automatically sending emails based on triggers (39 percent)
segmenting email campaigns based on behaviors (37 percent)
personalizing email content (36 percent)
Unless you are a big-box retailer sending emails out in batch, the era of blind batch sends for email marketing is over. To make your emails stand out from the crowd, it is best to take the SPA approach - that is, it is best to remember segmentation, personalization, and automation.
Just like every other piece of content you provide for your target audience, emails must contain highly relevant information if they are to be well-received. Segmenting your target audience according to pre-defined behaviors allows you to send information relevant to the stage of the buying cycle in which your audience currently is.
Segmentation thus keeps you from re-inventing the wheel with every communication, and ensures that the message your lead receives is appropriate to his or her position in the sales funnel.
Personalization of your emails demonstrates a heightened awareness of the wants and needs of your lead. It goes beyond simply using the personal name of a lead in the subject line or body of the email. Emails can also be personalized by using geo-location content to provide a better lead experience. Personalization seeks to establish and build upon a relationship with your lead as a person, thus building brand awareness and loyalty.
Segmentation and personalization are made possible by email automation. Automation done well virtually eliminates the possibility of missing appropriate opportunities for sending email correspondence. Defining pre-set trigger events that will prompt automation of email delivery at the right time is a best practice for effective email marketing.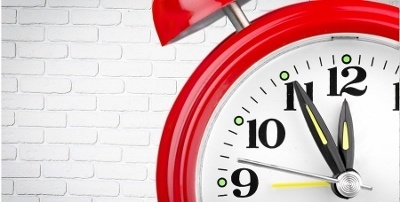 With email marketing, timing is everything.
The Takeaway
Email has long been, and still is, a powerful tool in the arsenal of digital marketers. By using best practices for email marketing such as segmentation, personalization, and automation, you can ensure that your emails are reaching the right audience at the right time with relevant, engaging content.
Are you ready to step up your digital marketing game by putting your email campaigns to work in the optimal way? Contact us today for a professional assessment of your current digital marketing strategies and we will partner with you to strengthen your marketing efforts and get the results you want with your email campaigns.