Whether you're starting a brand new business this year, or you've been in the industry for years, it's imperative to incorporate the latest marketing trends to stay relevant in today's highly competitive marketplace. To ensure that your business grows and becomes successful, you need to stay ahead of the curve and adapt to changes in the year ahead. To do this, check out the top marketing strategies for 2023.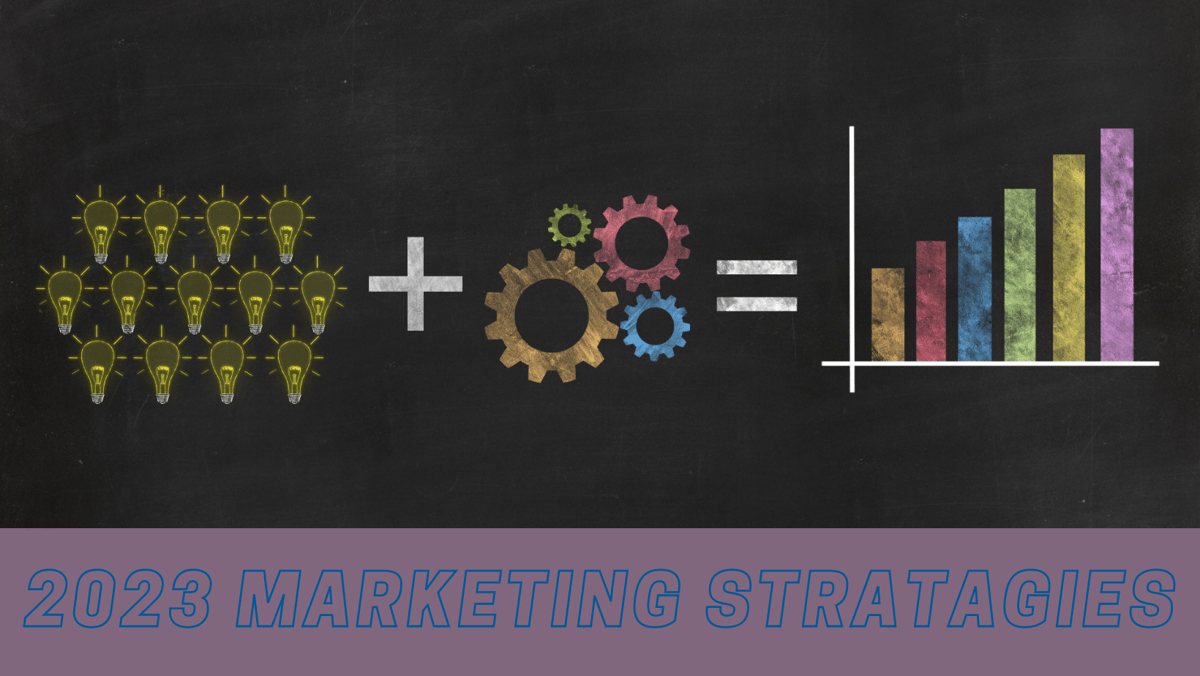 The more things change, the more things stay the same. The technology and global landscape are continuing to dictate the direction of consumer wants and needs. Try these strategies to elevate your business in 2023:
More Video and Live Streaming 
Much like last year, marketing trends for 2023 will keep leaning toward video content — from powerhouses such as TikTok, YouTube, and Instagram — to attract and engage consumers. Video is still one of the most powerful outlets for storytelling. One report confirmed that consumers spent up to 548 billion hours watching videos in 2021 alone. Digital marketing — live streaming in particular — has rapidly gained traction and paved the way for building closer relationships with a business' audiences. 
Refocus on In-person Events
The pandemic is behind us, and now it's the time for businesses to go back to hosting in-person events that will build brand awareness and help connect with customers. There are plenty of ways for your business to make contact with audiences in person, such as: 
Sponsoring trade shows

Attending industry conferences 

Creating a pop-up shop 

Hosting a small workshop 

A product launch event

And more 
According to a report, around 50% of companies anticipated becoming more active by attending in-person events in 2022 compared to 2021. This marketing trend is forecasted to continue into 2023 as more businesses see the potential value in face-to-face engagements for building long-term relationships and converting leads. If you want to get started with in-person events, be sure to do your research ahead of time and learn more about your target audience and what will get their attention. 
Introduce Interactive Marketing
This relatively new strategy makes use of interactive elements such as quizzes, games, polls, and even calculators for your content online, which helps to engage viewers. There are plenty of ways for you to use this marketing strategy, such as: 
Incorporate polls into your website 

Create an online game for your brand 

Partner with an influencer for a quiz 

Host a video stream of your products 

And more 
This is a great time to get started with chatbots. A report suggests that 95% of all customer interactions with brands will be done through AI-controlled chatbots by 2025. 
Start Omnichannel Marketing
Omnichannel marketing refers to a strategy that delivers a customer experience that's integrated across all platforms and channels. This will help your brand build stronger customer relationships and drive more sales throughout your channels, including in-store and online. Because of its usefulness, having both your online and offline experiences integrated can help your business stay competitive. 
Personalized Customer Experience 
According to the e-commerce giant, Shopify, as many as 49% of their consumers are likely to make another purchase if they are offered a personalized shopping experience. This will particularly concern you if your business competes on multiple fronts, such as quality, delivery speed, and price. Luckily, there are many options for you to try if you want to provide a customer experience with a more personal touch. These include: 
Offering stellar customer support

Providing personalized recommendations 

Timely promotions through SMS and email

And more 
You can also link this back to omnichannel marketing, where you can create a more personalized experience across all your platforms to keep your customers coming back. When you're personalizing the customer experience, you'll find that even just a bit of tweaking in your current workflow will yield great results. According to a survey by Epsilon, around 80% of customers agreed that they're more likely to come back to a business that gives them a more personalized experience.  
Adopt These Marketing Trends for 2023
This year, the marketing game is on a whole new level, and it's not just about knowing what your consumers want. No matter what industry you're in, you need to compete in a fast-paced and ever-changing environment. Marketers must evolve their tactics and strategies to stay ahead. With emerging new technology, innovations in the digital space, and more competition, businesses will need to stay innovative and agile to reach success in 2023. 
Is your team ready for 2023? There are a lot of recommendations for the new year, which is why it's valuable to partner with a digital marketing agency for your online marketing needs. Contact Connection Model today to learn more about how our services can help your business achieve the best results possible in 2023 and beyond.
Written By: David Carpenter
Published on January 13, 2023
Last modified on January 14, 2023