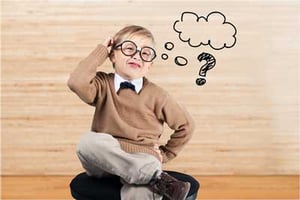 Internet marketing strategies have evolved rapidly over the last few years as inbound marketing methodologies have become an entrenched tool in the hands of capable digital marketers. Despite the widespread use of the internet for marketing purposes, however, there are some questions concerning inbound marketing that consistently come up.

In the interest of providing clarity for those who are new to inbound marketing or who are currently using inbound but may be unsure of how to use it effectively, here is a list of common internet marketing questions, along with their answers:


1) Do I really need a blog?
Short answer: Yes. Longer answer: Yes, because a business blog generates more traffic to your website, helps you build relationships with your target audience, and drives conversions. Blogging also does other nifty things for your marketing strategy as well, but these three things should be enough to convince you of the need to blog.


2) How often should I blog for my business?
Hubspot advises that you should be blogging as much as you can. Some general guidelines for blogging frequency are:
Start out with a frequency that you can handle. Do not flood your blog in the beginning, merely to let it sit gathering dust later on.
Post to blogs with consistency. As people begin to follow your blog, you want them to know approximately when to check back for new content. This keeps them engaged.
Speaking of engagement, fill your blogs with relevant, engaging content that attracts and delights your audience.
3) Which social media platforms should I spend my marketing budget on?
There is no one social media platform that is a perfect fit for everyone. So, the answer to this question is that you should choose the social media platforms where your target audience lives online. For instance, for many B2B enterprises, their target audience is familiar with and interacting on LinkedIn. In this case, LinkedIn would be an appropriate place to do some marketing. On the other hand, many B2C companies find more success with Facebook or Twitter.

The point is that the best social media platforms to include in your internet marketing strategies are the ones where your customers can be found.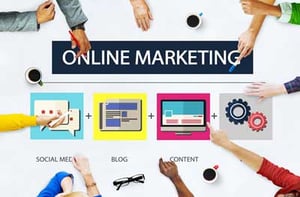 4) What is SEO all about?
SEO refers to search engine optimization. In short, it is the process in which you design your website and your content in such a way that it is easy for search engines like Google or Bing to find your content and assign it a page ranking. In general, the higher your page ranking is, the more people will visit your website. Following good SEO practices makes your website more visible to search engines and to the people who use them to find your company.


5) What are PPC ads?
PPC ads are a form of paid advertising. Forbes explains: "Pay-per-click (PPC) ads show up above and to the side of organic search results. As their name implies, these ads are placed atop search engine results based on how much companies are willing to pay to put them there, and they pay the search engine each time someone clicks their links."


6) Can I master inbound marketing on my own?
It is possible to learn the ropes of inbound marketing on your own. There are a variety of resources to help you with the basics of inbound marketing.

However, it is important to note that inbound marketing requires time, patience, and skill to work well. Additionally, inbound marketing is not a set-it-and-forget-it type of marketing. True inbound marketing success depends on constant measurement and adjustment of your strategy. Plus, most Small-to-Mid-Sized-Businesses (SMB's) executives are focused running their business and executing on inbound marketing usually takes away from that.

For this reason, many companies find it more advantageous to partner with a digital marketing agency. A good digital agency will have experts in every form of digital marketing that will work in concert with you to design campaigns that lead to higher conversion rates and a positive ROI for your efforts.

If you have questions about internet marketing strategies and you would like to have them answered by experts in the field of digital marketing, contact us today to begin the conversation.
Published on March 23, 2018
Last modified on March 23, 2018