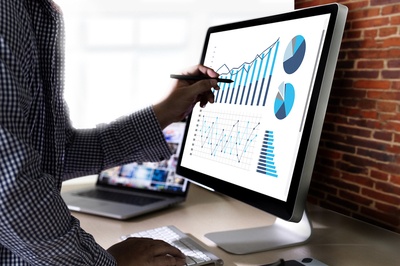 There are many reasons why you should use a digital marketing agency for your business's online presence (cheaper than in-house, access to professional resources, an entire team of digital minded people, etc.). But you probably already know you need a digital marketing agency, so how do you choose one that is right for you?
When you're searching for the right digital marketing agency for your business, there are many factors you will consider, but be sure not to speed through the process. You will want to do all you can to make the right choice the first time as the onboarding process may take a while and you will want to avoid repeating this process.
So, let's start with a few critical factors that you should look for when choosing your perfect digital marketing agency.
1. Their website tells you what you need to know. A good digital marketing agency is on the forefront of all things digital, which means that they should have a pretty decent website. And that website should have all of the information you need right up front.
2. Their clients leave good online reviews. If you're considering working with a digital marketing agency, be sure to check their online reviews. Check Facebook, Google and other industry and aggregate sites to see what clients have to say about the agency. You can learn a lot about by what others have to say about their energy, dedication, expertise, work ethic and results.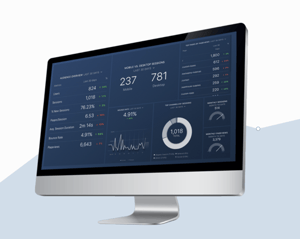 3. They're upfront about their processes. A good agency is going to be upfront about their strategies and their processes for your business because they want you to understand what they need for you to see success. (Although an in-depth strategy catered to your specific business is likely to cost a fee.) And a good agency will not hide behind industry jargon and buzzwords to confuse you.
So why should you consider Connection Model for your digital marketing agency? We have pride in our agency, our processes, and our successes, and we want to see your business succeed as well. Please visit our website to learn more about how we can help your business start generating leads and revenue through digital marketing. And take a look below to see some of the certifications and partnerships that help us drive success for our clients.
Databox is a data collecting software that helps agencies like ours and businesses like yours to keep track of all of your stats and analytics under a single roof. We swear by this tool so much that we've partnered with them and completed their agency certification program to ensure we understand how best to use this platform for our clients.
In fact, we're the only HubSpot certified agency in Seattle. HubSpot is a digital marketing and sales CRM that is a huge part of our marketing strategy. They partner with agencies all over the country and offer a digital marketing training academy that our agency is also fully up-to-date on. This allows us to be on the cutting edge of new inbound marketing strategies for both our agency and for your business.
When we say we're AdWords experts, we're not self-imposing that title. The search engine giant has labeled us certified experts themselves. This means that members of our team have taken and passed the Google AdWords certification, so that we can practice what we preach, and ensure we know everything we possibly can to help your business's PPC goals.
Drift is a conversational marketing platform, which means they focus on the conversation and engagement part of digital marketing. Instead of one-sided contact forms on your website, they allow you to create conversations and respond to website visitors in real time. Our agency has partnered with Drift to become certified in conversational marketing so that we know how to talk to your customers online for you.
We're listed on UpCity's website as one of the top digital marketing agencies in Seattle.
We're so proud of all of these achievements, partnerships, and certifications. We work hard to be the best we can be, and completing certifications that help us get there is just one part of the process. We would love to help your business start generating leads and revenue through digital marketing, and all of the skills our agency possesses can help you get where you want your business to go. Contact us to learn more.
Written By: David Carpenter
Published on August 03, 2018
Last modified on December 15, 2020