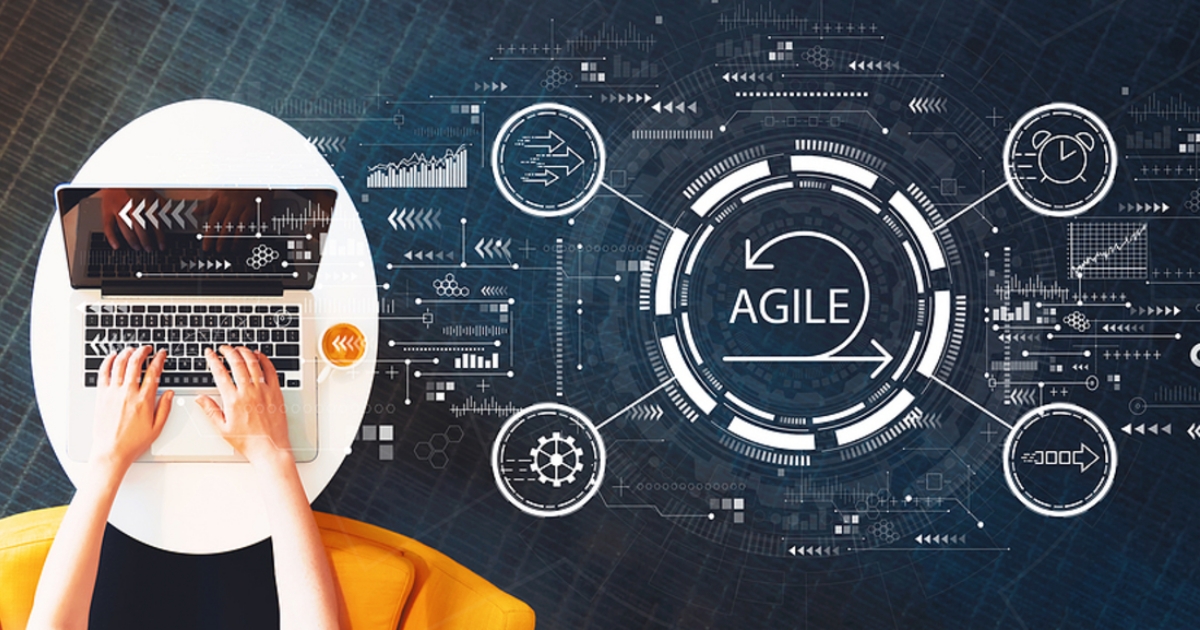 The digital marketing landscape can shift quickly, making what your business is relying on to generate results ineffective. Content often takes a while to develop, and many brands don't go back and revise information once it's posted. By the time your content goes live, the interests and needs of your audience may have changed.
Agile marketing allows businesses to publish content quickly and then revise it based on performance. Through this approach, brands can adjust to unexpected changes in the market as well as take advantage of methods that work best at a particular time.
How Is Agile Marketing Different from Traditional Marketing?
Being quick on the fly might sound appealing, but it requires that companies change their mindset with respect to digital and inbound marketing. According to VersionOne's 12th Annual State of Agile Report, just 25% of companies have adopted Agile methodologies in their teams.
Traditional marketing processes adhere to a rigid and linear timeline. Marketing teams tend to establish goals and accomplish tasks systematically without testing or adjustments. Major projects like websites may not be revised for several years.
With agile marketing, teams go through rapid cycles of production and revision to get the best results possible.
Here are a few of the ways that agile marketing is different from a traditional approach:
Fast-Paced - Agile marketing focuses on short deadlines of two to four weeks with frequent meetings to measure progress instead of relying on a lengthy development process.
Rapidly Iterative - Agile teams create and test initial content and then adjust it according to performance and changes in customer needs.
Collaborative - The agile marketing process eliminates traditional hierarchies and silos by creating small teams that share accountability.
Analytics and Testing Driven - Agile marketing processes use automation tools to collect real-time data that will report the performance of content and indicate the need for revisions.
The Benefits of Agile Marketing
If you're on the fence about trying a different approach to building brand awareness and increasing results, here are some of the most significant benefits of agile marketing:
1. Enables Better Communication
One of the biggest reasons that businesses adopt agile marketing is because it improves communication within the marketing team. Daily or regular meetings help ensure that all team members understand their role and that any issues are resolved immediately.
2. Enhances Productivity
Marketing teams that adopt an agile marketing approach find that they are more productive. Instead of having a long-range content plan, teams divide up tasks and assign priority to work that needs to be completed on a per-story basis. According to Moz, teams using agile marketing accomplish up to 40% more tasks than those using traditional methods.
3. Provides a Competitive Edge
When content is more timely and relevant to the customer's wants and needs, it's going to provide the agile marketing team with a competitive edge over brands that are using a traditional approach. McKinsey & Company reports that companies that had chosen agile marketing methodologies saw their revenue increase by up to 40%.
4. Lowers Marketing Costs
One of the ways that agile marketing helps businesses achieve better bottom-line results is through lower marketing costs. Because content is more timely and relevant, brands won't necessarily need to artificially increase their reach by investing in multiple inbound marketing solutions.
5. Increases Employee Satisfaction
When your marketing team is happy, they're going to be more productive. According to one survey by Agile Sherpas, agile marketers are more satisfied with their work compared to other approaches. This type of marketing, being more fast-paced and open, allows marketers to engage with their team more often and see the results of their efforts.
6. Creates Measurable Results
The fundamentals of agile marketing are measurement and accountability. Every effort is measured so that teams can quickly gauge what is working to identify opportunities and what isn't to make adjustments. This also enables teams to understand and communicate their tangible contributions to management.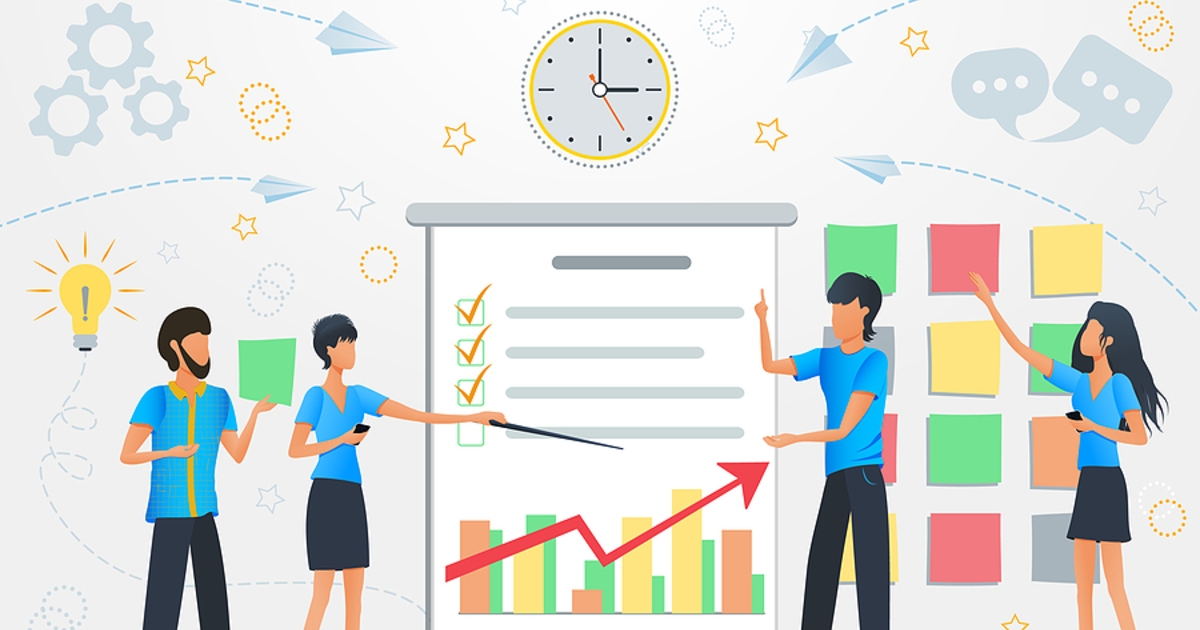 How to Implement Agile Marketing in Your Organization
While agile marketing is based on the principles of agile software development methodology, digital marketers have been using these methods successfully for years. The core values of agile marketing include:
Collaboration over hierarchy
Responding to changes instead of following set plans
Emphasis on data-driven decisions
Smaller campaigns over larger experiments
Here are the steps your team needs to take when implementing agile marketing strategies in your organization:
1. Prepare Your Team
Before you implement agile marketing methods within your organization, be sure you have buy-in from everyone. Also, make sure that all members understand the objectives and goals.
For agile marketing to work, everyone on the team should have a clear understanding of the customer journey as well as what tools it will use to accomplish its goals.
2. Plan Your Sprint
Since agile uses short campaigns, called "sprints," you'll want to plan these carefully. This is a two to four week project, where goals and responsibilities are carefully planned by the team. A good sprint-planning agenda might include:
Establish your parameters
Set campaign scope and limitations
Estimate resources required
Assign responsibilities and roles
3. Execute Your Sprint!
During the sprint period, team members work independently on their assigned roles. They are generally given creative freedom and the ability to design a workflow that is most productive for them. You may wish to use a workflow, or Kanban board, to track to-do items and the progress of your sprint.
4. Scrum It Up
In agile marketing, scrums are known as stand-up meetings to gauge the progress of your sprint. These can happen daily, weekly, or on some other schedule that works for your team.
Your scrum meetings should be short and informal, lasting no more than 20 minutes. The team members will discuss what they're working on and identify any challenges they're facing.
5. Hold a Sprint Review and Retrospective
Sprint review and retrospectives are two different types of meetings that agile marketing teams should schedule. The purpose of a sprint review meeting is to determine if the different sprints were completed and their initial results. A sprint retrospective meeting reviews the general process that your team follows to see if there can be any improvements.
Interested in learning more about how agile marketing strategies can transform the way your brand builds awareness and drives sales? Connection Model specializes in using result-based solutions to help clients reach and connect with more customers.
Contact us today to request an assessment of your current website and processes.
Written By: David Carpenter
Published on November 17, 2020
Last modified on December 15, 2020