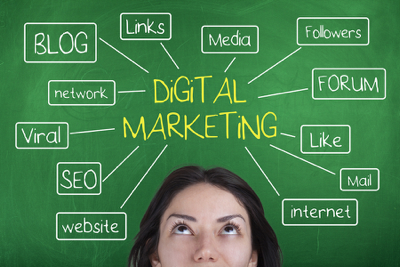 Does someone in your business have expertise in SEO? Are you well-versed in the variety of social media platforms by which to distribute your brand to a global audience? Do you understand how to get the most from Google AdWords and PPC campaigns? Are you confident in your content marketing efforts? Do you have professionals in place to handle a multimedia marketing campaign in a digital landscape and support your branding efforts when needed?
Digital marketing involves expertise in a multi-channeled approach.
If you cannot answer with a resounding "Yes" to these questions, hiring a digital marketing agency is probably a smart move on your part. LinkedIn's "5 Reasons to Hire a Digital Marketing Agency" notes in this regard: "An agency will provide specific expertise in campaign development and analytics so that the project will get done faster and done significantly better." That may be why Gartner reports that up to 50 percent of digital marketing activities are now being outsourced.