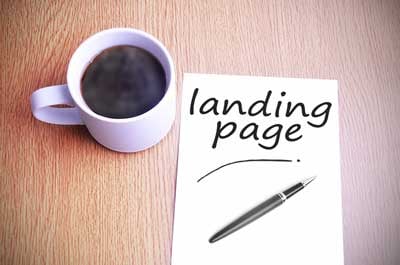 What does digital marketing have in common with competitive gymnastics? When push comes to shove, it is all about the nailing the landing ... page, that is.


What a Landing Page Is
In the broadest sense of the word, any webpage on which a visitor can "land" is a landing page. But for the purposes of digital marketing, a landing page is much more. Unbounce describes landing pages in this way: "When discussing landing pages within the realm of marketing and advertising, it's more common to refer to a landing page as being a standalone web page distinct from your main website that has been designed for a single focused objective."

In most cases, that objective will be to generate leads. That is why Hubspot notes: "A good landing page will be targeted to a particular stream of traffic - say from an email campaign advertising a particular whitepaper - and, because it is targeted, and because it has an interesting offer behind a lead capture form, you will convert a higher percentage of your website visitors into leads with which you can follow up."

Landing pages typically fall into one of two broad categories: click through landing pages or lead generation landing pages. Click through landing pages are just as they sound. They exist to persuade a visitor to click through to another web page where a conversion can occur. Lead generation landing pages, on the other hand, largely exist to capture information about a visitor that will enable you to market to him or her at another time or via another method. Typical lead generation landing pages might prompt a visitor to download an ebook, opt in to a newsletter subscription, or schedule a free trial.



Elements of a Good Landing Page
There is no set standard for what constitutes the perfect landing page, largely because the elements you include on your landing page must be largely dictated by the action you wish a visitor to take once he or she lands on your page. Just like every other piece of your digital marketing strategy, your landing pages must have a focus and a goal particular to your business.
The one item that continues to be overlooked is that with the growth in mobile usage, having a responsive page is no longer nice to have but is now a requirement. Many consumers are not only digesting content with their phone, but are willing to complete financial transactions as well.

In building your responsive landing page, there are some common elements that make landing pages of any sort more effective. They are:
An attention-grabbing headline.
Relevant messaging consistent with the referral source.
Error-free, grammatically correct copy targeted to a specific objective.
Simple layout and design.
Clear, strong call to action.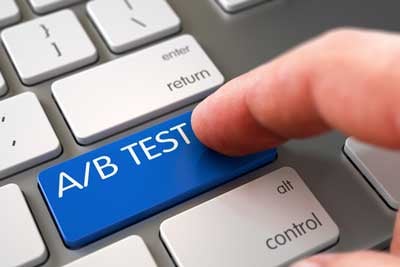 Why Your Digital Marketing Success Depends on Effective Landing Pages
Getting landing pages right is a fundamental part of an effective digital marketing strategy. Why? Here are just some of the ways landing pages affect your marketing success:
Landing pages act as lead generators, depositing leads into the top of your sales funnel for follow-up
Landing pages enable you to gather important information for your customer database.
Landing pages help you clearly define your offer, making it easier for visitors to understand the action you want them to take.
Landing pages can be continuously tested, analyzed, and adjusted to fit the needs of your target audience.
Landing pages provide an uncluttered customer experience and prompt conversions.
The Takeaway
Landing pages are an essential piece of your digital marketing strategy. They generate leads and help you deliver a highly targeted marketing message. When done well, landing pages are designed to move a lead forward in the sales funnel, prompting more conversions and thereby growing your business. Are your landing pages all they can be? Why not find out today?

Request an assessment and leverage the insight you gain to make your landing pages the lead generators you need them to be.
Published on October 21, 2016
Last modified on October 24, 2016