What Is Inbound Marketing?
Inbound Marketing stands in the opposite corner of the marketing world from Interruption Marketing, favored by Madison Avenue advertising agencies and their fat wallet clients.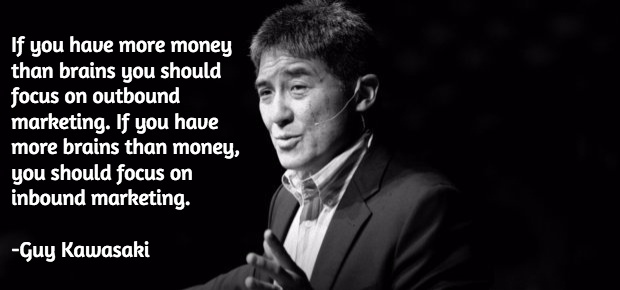 Guy Kawasaki says it best: "If you have more money than brains, focus on outbound marketing. If you have more brains than money, focus on inbound marketing."
Inbound Marketing doesn't depend on interruption, rather it taps those actively seeking you out for information on a topic, service, offering or product that you offer.
Learn More About Inbound Marketing