Inbound Marketing Drives Results, Leads and Revenue
Here are some real-life examples of Connection Model client results achieved through Inbound Marketing, composed of Organic SEO, Blogging, Content Marketing, Online Video, Landing Page Optimization, Digital Customer Lifecycle Marketing ... all tracked, measured and analyzed with Online Marketing Dashboards.
Consistent Organic Growth over 5 years

600% Growth in Organic Search Traffic in 10 months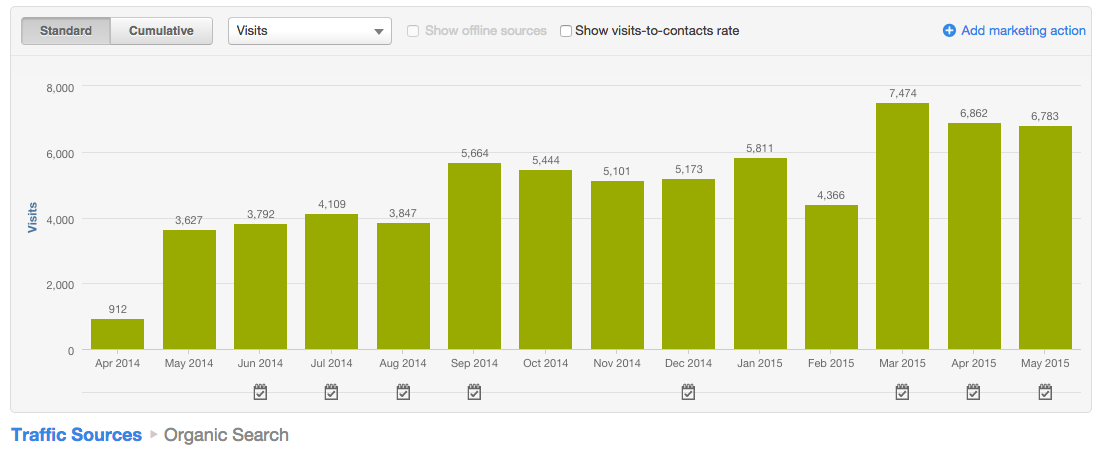 500% Growth in Organic Leads Converted in 6 months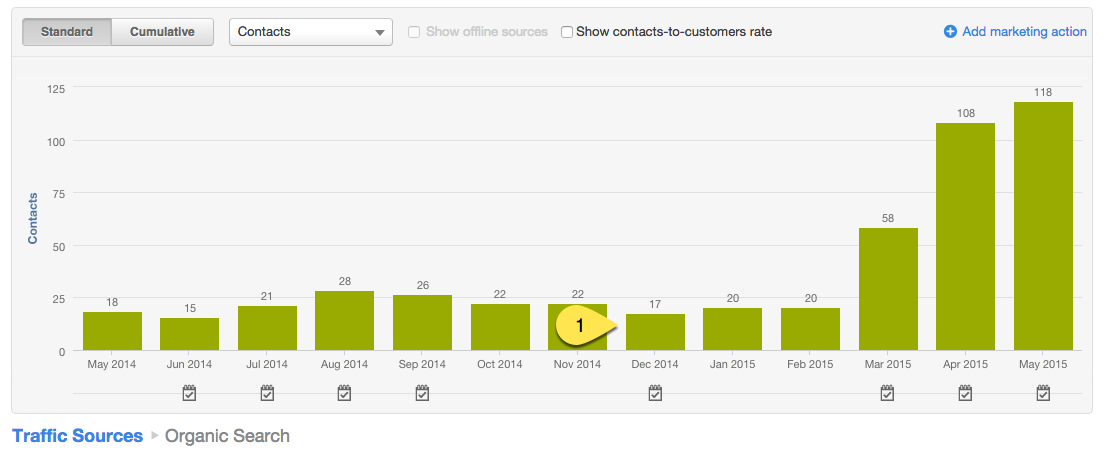 1. Connection Model retained in November/December '14 to fix stagnant lead generation program.
400% Growth in Leads from all sources converted in 6 months

Strong CLIENT growth over 10 months

18 Months of Growth: First in PPC, then a pivot to organic and referral leads

Notes:
1. Connection Model retained in September '13 to fix failing PPC program
2. Pivot to focus on organic and referral leads completed in June '14, PPC budgets trimmed substantially